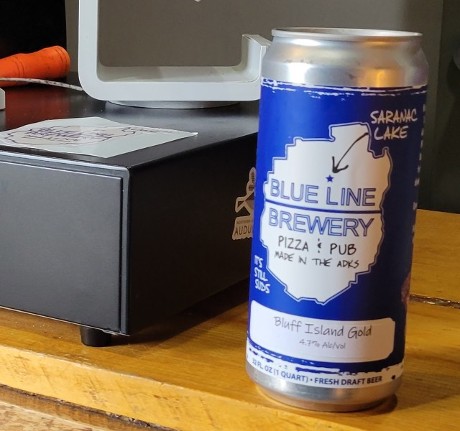 Bluff Island Gold - 4.7% ABV / 17 IBU
This refreshing light-golden ale embodies drinkability. It is dry with light malty sweetness. English two-row malt plays with American hops to give this ale its dry finish. Clean, clear and bright.
Big Spike - 5.1% ABV / 21 IBU
Brewed in the Vienna style, this is an easy drinking, malty ale with a slightly dry finish. This Ale has a crisp quality, toasty flavor and a residual caramel-sweetness.
Split Rock Ale - 4.8% ABV / 18 IBU
A historical English mild ale, it is light brown in color. Rich, malt-forward flavor profile balances notes of biscuit, mild cocoa and earthy hops. A creamy mouthfeel and full body enhances its drinkability, making this an extremely sessionable ale.
Old Mountain Milk Stout - 5.1% ABV / 21 IBU
In memory of Old Mountain Phelps, this sweet stout is proof that full rich flavor can come in a brew of modest proportions. Lactose is added to the brew creating a velvety palate and easy sweetness.
McKenzie Mt Red - 5.5% ABV / 24 IBU
Rich and malty, with huge hop aroma and flavor, this red ale is brewed in the shadow of McKenzie Mountain. The intense aroma of pine and citrus come from an abundance of American hops. This balances the sweetness and rich, bready flavors of this beer's caramel malts.
Clark and Marshall Original 46'er Ale - 4.6% ABV / 46 IBU
Requested by the ADK 46'ers, this beer is brewed to mark the 100th anniversary of Herb Clark, Bob and George Marshall's ascent of their first 46'er, Whiteface. A light bodied, quaffable bitter, it has sweet grain flavor in the mouth with a deep dry finish.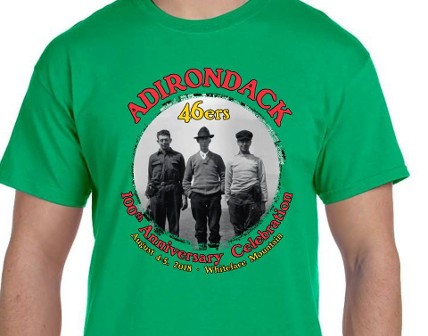 PF Loope American Pale Ale - 4.5% ABV / 42 IBU
Those who come in 1st, 2nd & 3rd are always recognised. Here's to those who are 4th. PF Loope was the 4th one to complete the ADK 46 in 1933. This ale is delightfully hopped with Summit, Cascades & Falconer's Flight which makes for an easy drinking ale that one could enjoy 4 of.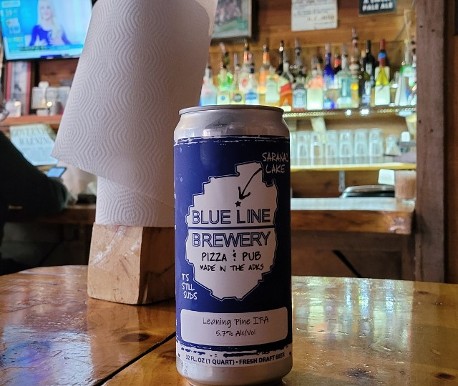 Leaning Pine IPA - 5.7% ABV / 64 IBU
Huge pine aroma, intense resinous hop flavor and a dry finish leaves you with a magnificently balanced IPA. English two row and crystal malts provide the base for the high alpha hops to come forward.

Black Fly BIPA - 5.7% ABV / 64 IBU
An American-style India Black ale, the dark malts used give this ale an appearance of a stout. The generous additions of west coast hops like bring the hop character of traditional IPA.The result is a smooth, yet bitter ale with a mellow finish. Caution: for internal use only. Not intended to be used as an insect repellent. Misuse may attract bears.
90 Miler DIPA - 9.0% ABV / 90 IBU
Named after the famous Adirondack Canoe Classic "90 Miler" canoe/kayak/guideboat race from Old Forge to Saranac Lake held annually on the second weekend of September. This intensely delectable brew highlights subtle, yet assertive signatures of American hop varieties.The color reflects the crystal and amber malts used to bring balanced to the high hop intensity.