Welcome! Blue Line Brewery was formed in the summer of 2012 with the intention of brewing great beer in Saranac Lake, NY. We are located in the former Carcuzzi Car Wash. For over 20 years, more than 231,000 cars were cleaned. The Brew Pub / Kitchen officially opened on December 12, 2014. In the first 2 weeks, over 500 pints and 200 pizzas were served. We are on our way to catch the car wash total. As of 05/30/2019 the numbers are: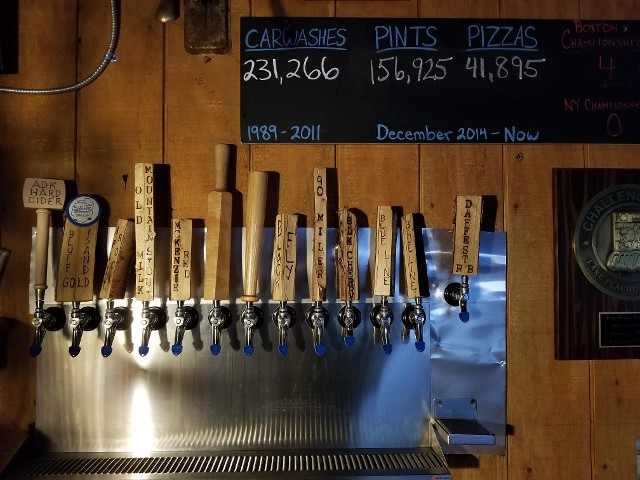 We apologize for the elementary nature of our website.

Fortunately, we make better beer and pizzas than websites !!
We are a Family Friendly Restaurant!

Great Beer, Great Fresh Food made to order, Priced for the locals!
Our Outdoor Seating - weather permitting - Is Dog Friendly!